IPC-7120 ATX Motherboard Chassis
Compact desktop/wallmount chassis with front I/O interfaces & expansion

slots for ATX motherboard.
Details
Industrial-grade RoHS compliant wallmount/desktop chassis.

Each unit supports front-accessible I/O cabling for easy maintenance and a shorter
Mean-Time-to-Repair (MTTR).

The Advantech IPC-7120 is an ideal platform for standalone applications, especially when high
performance and convenient maintenance are essential.

Main Features

* Streamlined in-chassis airflow design supporting LGA775 Pentium 4 CPU with suggested CPU cooler
* All I/O interfaces are in the front
* Shock-resistant drive bay to hold one 5.25" and two 3.5" drives (one external & one internal)
* Supports up to seven half-sized add-in cards in the front
* LED indicators for power status and HDD activity
* Easy-to-replace air filte

Advantech IPC-7120 comply with RoHS specifications and is fully compatible with Advantech´s
line of industrial ATX/micro ATX motherboards.
Specifications
Ordering Information: IPC-7120-25ZE.

For more information see datasheet.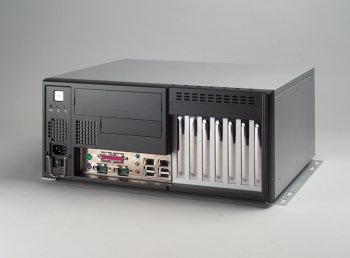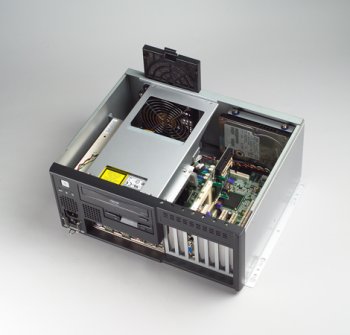 We found other products you might like!