Niceview 301 Rear View Camera
Bumper mount, waterproof, night vision. Mirror function. 120 degree picture angle.
Details
The driver is able to have rear view of the vehicle easily.
Niceview 301 rear view camera is waterproof and bumper
mountable.

Perfect for cars, motor homes, caravans, buses, trucks and
boats...

Main details:

* Night vision with Infra Red LEDs, ability to see in a dark environment
* Fully outdoor, weatherproof product
* 120 degree view angle
* High resolution

Please consider buying camera extension cable!
Package includes
-Niceview 301 Rear view camera
-Short DC power cable
-5m RCA video cable
Specifications
* Power Consumption: 60mA
* Operation voltage: 12V DC
* Size: 30mm diameter
* 120 degree view angle (wide-angle)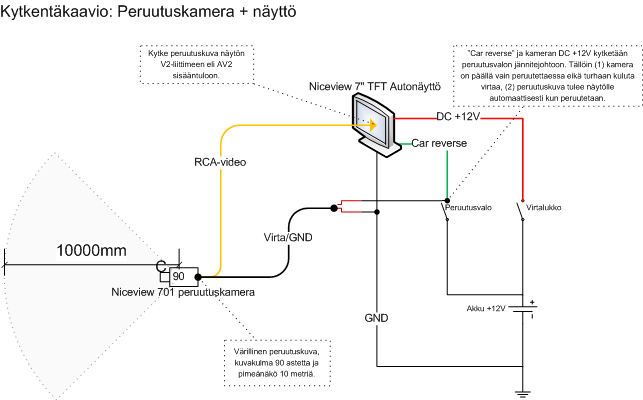 We found other products you might like!